TPD compliance with cost-effective batch number printing on your e-liquid bottles, caps or cartons.
With the requirement to print a batch number on your smallest individual packaging, we can help you with a number of options for variable data printing.
Print Batch Numbers and Expiry Dates on Your Bottles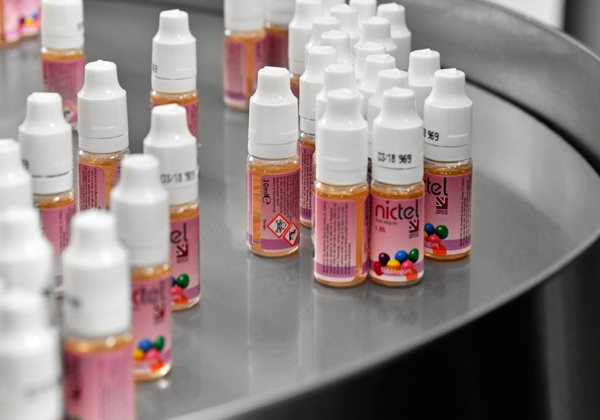 One of the simplest options, used by many of our customers, is to print a batch number on your bottle caps. You can do this on your 10ml bottles as well as on your 60ml short fills. You can also choose to print the batch number just under the label towards the base of your bottles. Another option is to print the batch number on the bottle label itself – just before it is applied. Some customers even do both.
Print Batch and Expiry Date on Your Cartons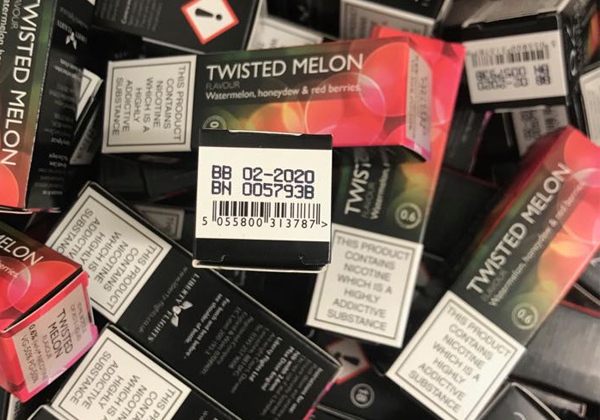 You might choose to print batch number and other product details on your cartons or multi-packs. This can normally be achieved with a printer mounted to your conveyor. This will give you a clear print, on the base or side of the carton.
Alternatively, we can provide a semi-automatic system for printing batch details on cartons before they are erected and filled. You would load a stack of cartons into an in-feed hopper and the machine transports them under the print head or label applicator. This is a useful alternative to a conveyor and gives you very accurate print or label placement.
Benefits of Small Character Continuous Inkjet Printing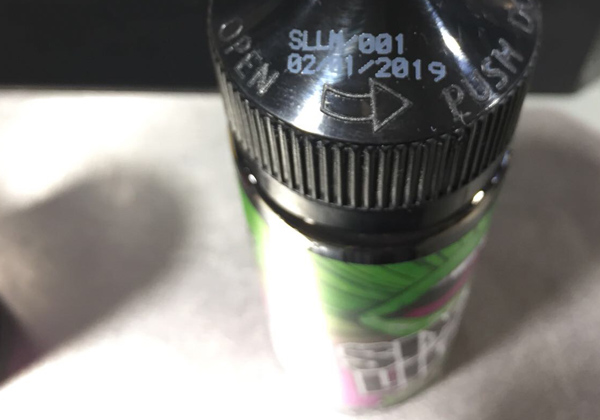 Continuous inkjet printing is the quickest, most effective method for printing batch or expiry date information on your bottles. It is a non-contact print method, ideal for printing on curved or uneven surfaces. The ink dries almost instantly so you will get a clear, crisp print.
You can print in black on light substrates. If your bottles are a dark colour, or even if you simply prefer a different coloured ink, there are plenty of options available. Light grey and light blue work well for being able to print on both dark and light bottle caps with the same printer. You can also use continuous inkjet for printing on cartons. This option is ideal if you want to print batch number and expiry date on the cartons ready for each batch, rather than having to pre-print them.