We can help you with industrial inkjet printers for direct part marking and traceability through the manufacturing process and supply chain.
Direct Part Marking with Continuous Inkjet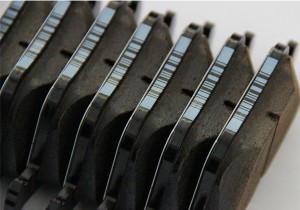 While there are a number of print and etching technologies available, the majority of the customer projects that we work on are for continuous inkjet part marking. With continuous inkjet printing, you can print directly on almost any substrate – even where the surface is curved or uneven. You also have options to print in a selection of opaque colours for maximum contrast.
You can print in white ink on dark substrates, in black ink on light substrates and even in UV readable ink for anti-counterfeiting. UV curable inks and fuel-resistant inks can also be used for parts and components that are subject to exposure to chemicals.
With a continuous inkjet printer, you can print: 1D bar codes 2D data matrix codes, text and logos.
Printing Machine Readable Part Codes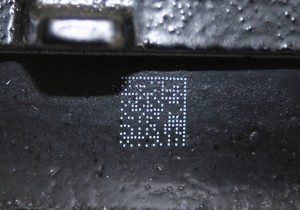 Electronically generated codes let you print part-specific information in a simple format for reliable verification and part traceability. These can be in a 1D linear bar code or 2D data matrix code.
Manufacturers are increasingly using 2D data matrix codes because of the ability to encode a larger amount of data. It is also a more robust coding format; datamatrix codes are readable in any orientation and there is no risk of misreading.
Excellent Connectivity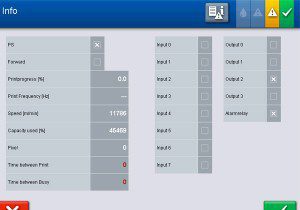 alphaJET industrial inkjet printers offer a number of connectivity options for centralised or remote control. These include: Ethernet, RS232, remote socket, 15-way digital input/output socket.
With these options, you can easily communicate with the printers using a Programmable Logic Controller (PLC) or external database, for example.
Continuous inkjet print heads can be mounted in different orientations above, next-to or below the production line. They can also be mounted on a traverse system to move from side-to-side. Another benefit of continuous inkjet printers is their mobility; you can set  printers up on each of your production lines, or you can move printers between lines as needed.
---
The continuous inkjet printers listed below each offer specific benefits for direct part marking.
You can also browse the full range here >