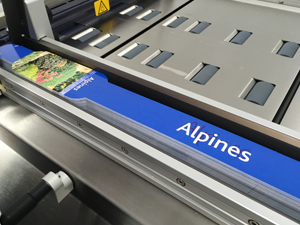 If you supply plants to the major supermarkets or DIY outlets, you can use a feeding and coding machine to print dates, batch number and even species information on your plant labels, carry pack handles and care cards.
The udaFORMAXX from PrintSafe is a standalone machine that you lets you print information on a wide range of products. The only requirement is that the product is flat – be it a plant label, seed packet or care card.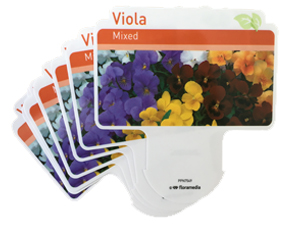 You can print many different kinds of variable data, including 2D codes and linear barcodes, on as many as 300 cards or labels per minute. Exact throughput will depend on your print message and the size of the substrate.
This quick video shows how the machine takes the stick-in labels from a stack, separates them and feeds them underneath a print head. The printer shown here is a continuous inkjet printer. The ink is very quick drying so ideal for printing on polypropylene labels.
Why not send us some of your labels to test print? We'll run them on the machine to give you an indication of likely throughput. You can also see how the printed code will look. Call us on 01962 761761.
Or you can complete the quick form below: