Published30th November, 2015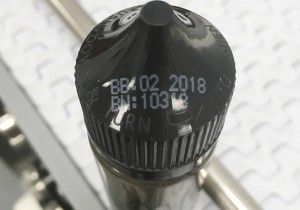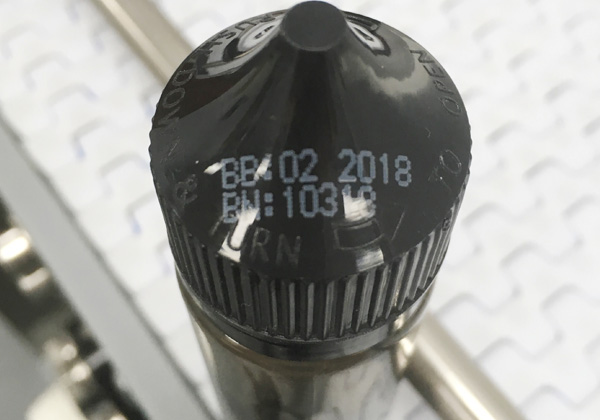 E-liquids or e-juices come in a huge array of flavours, most containing nicotine in variable amounts. With good margins from a growth industry, there is no shortage of companies bringing new products to the market.
As well as clear labelling with supplier details, nicotine quantities and hazard statements,  e-liquid bottles are required to have a unique batch number for each individual flavour and strength, along with an expiry date.
Printing a Batch Number and Expiry Date on E-Liquid Bottles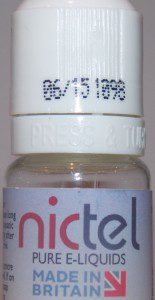 E-liquids are supplied in a range of bottle sizes, with smaller 10ml bottles and larger short fills. With product branding and mandatory labelling already taking up a lot of space on the bottle, one option is to put the date and batch number on the cap or collar.
In most cases, this would be printed using a continuous inkjet printer. Continuous inkjet is a non-contact print technology that can print on most surfaces and uses fast-drying, high-adhesion inks. With the right inkjet, date codes and batch codes can be printed clearly and legibly in even the tiniest space. Some continuous inkjets are even specially designed for
micro-print using extra-small nozzle sizes. For example, one of the printers in our range,  the alphaJET pico, has a minimum print height of just 0.7mm.
Another approach is to print the date code on the label itself. This would be done by putting a hot foil or thermal transfer printer in the label applicator to print on the label as it is applied to the bottle.
Coding E-Liquid Cartons
E-Liquds, particularly the premium retail brands, are often sold either singly or in multiples in a branded carton. As with other consumer goods, this carton also needs to display the date and batch number. Depending on how and where in the production line these are packed, codes can be printed as the product moves along the conveyor or be pre-printed on the carton before it is filled.
For companies producing lots of different batches, particularly if bottle and carton sizes are different, it can make sense to print the date codes an offline system that easily adjusts to handle different packaging. The required number of cartons can be printed with the relevant date and batch code ahead of filling.
The best approach will be down to production volumes, the number of varieties and the amount of automation that is already in place.
To know more about printing batch codes and date codes on e-liquid bottles, contact us today.