Published4th September, 2017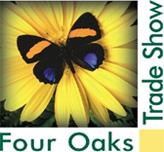 We're looking forward to 2 days at the Four Oaks Trade Show, exhibiting the udaFORMAXX for overprinting plant labels with date, batch and species information.
The 17,000m² commercial horticulture show is running from 05/09/17 – 06/09/17 at the 23 acre Four Oaks Nursery site in Cheshire. You can find us on stand D8&9.
Here's a quick preview of what we'll be showing:
For more information about coding plant labels, care cards and carry handles please take a look printsafe.co.uk/plant-labels  or you can call us on 01962 761761.