Published7th April, 2016

Bryans Salads are third generation growers and packers of lettuce and vegetable products, situated on the rural peat lands of West Lancashire.  The company has been growing salads for more than 50 years. Its privately owned processing site has seven packing lines that handle bagged salads, protein salads and ready-to-cook vegetables for major retail, wholesale and food service customers.
Bryans Salads' protein salads and ready-to-cook vegetables are supplied in sleeved trays. The company uses two udaFORMAXX sleeve feeders, from PrintSafe, with alphaJET MONDO inkjet coders to print expiry date codes on sleeves prior to packing.
…around 32,000 sleeves per day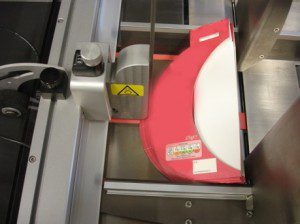 "The curved sleeve shape of our protein salads makes it difficult to sleeve and code automatically on a production line and still get reliably accurate print placement," says Jon Bragg, Bryans Salads Commercial & Technical Director.
Instead, the company uses two udaFORMAXX offline feeders fitted with alphaJET MONDO inkjet printers.
Jon explains: "We have a few smaller lines, but there are six variants of key lines for the major multiples. We will do around 32,000 sleeves per day, split across these lines. This increases by around 20% in the summer."
All of these sleeves are date-coded using the udaFORMAXX high-speed offline systems. These standalone machines work by taking sleeves from a stack and moving them past an integrated inkjet printer. As the pack moves past the print head, a sensor triggers the inkjet to print exactly within the date code box.  The curved-sleeves for the protein salads feed and code comfortably at around 300 packs per minute.
 The machines are very straightforward
"We have a couple of operators on the two feeders. The machines are very straightforward, " says Jon. He adds: "At the end of the day, we need to print accurately on every pack and we need something that works reliably. The PrintSafe feeders do exactly that. We have had very limited issues and we get a good clear print."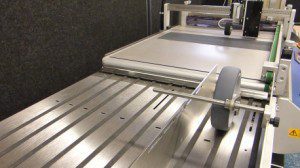 As volumes grow even further, Bryans Salads is putting increasing numbers of sleeves through the udaFORMAXX feeders. To help make it even easier for operators to load and collect the sleeves, PrintSafe supplied a shingling conveyor to be retrofitted to one of the systems. This replaces the standard out-feed tray and neatly collates higher volumes of coded packs ready for the operator to collect.
Fast Facts:
Two KBA-Metronic udaFORMAXX sleeve feeders with alphaJET MONDO continuous inkjet printers
Printing single-line expiry date code on food tray sleeves
32,000 sleeves per day, seven days per week
Approximately 300 sleeves per minute
Shingling conveyor retrofitted to handle increasing volumes
You can find out more about the udaFORMAXX sleeve feeder here. Please call us on 01962 761761 if you would like more details.