Published16th December, 2015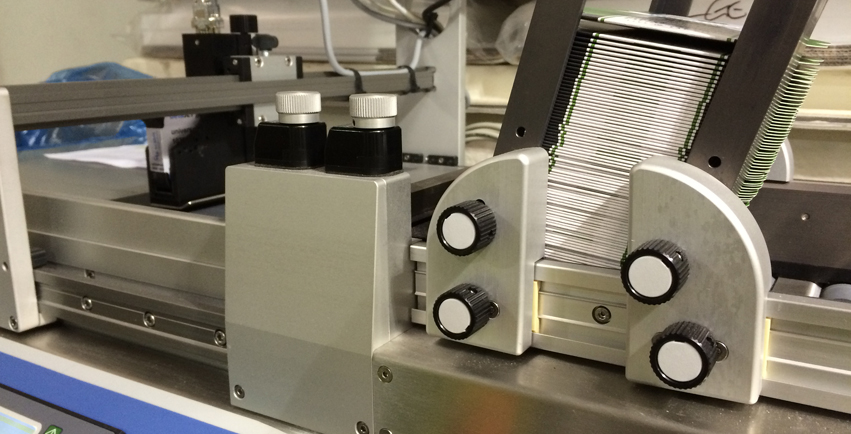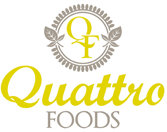 Quattro Foods is a Portsmouth-based company that develops and prepares complete meals and other food products for restaurants, food service and retail customers.  It is using an offline coding system from PrintSafe to put date and batch codes on a new product line. 
Quattro Foods recently took on a new contract to supply a 'pie in a pot' product for a UK customer. The pies are prepared, carefully cooked and then blast-chilled to ensure the best quality and food safety. Each small pot is put into a  sleeve with the product branding and information. The sleeves are also printed with a batch code and use-by date.
The company has the capability to print batch codes and dates online using an inkjet coder. However, a number of factors led Technical Manager Constantine Syrimis to opt for an offline system for this product range.
Constantine says: "We use an online inkjet for coding a number of rigid plastic products, but our line is set up for printing on the top rather than the side of the pack. This, coupled with the fact that space is tight in our high-care area, led us to choosing an offline alternative that we could locate in a separate clean and dry area."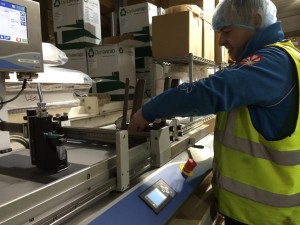 Quattro initially looked at a semi-automatic alternative using an inkjet on a sliding table, but with production forecasts increasing, it made sense to invest in an automated system from day one.
PrintSafe supplied a KBA-Metronic sleeve feeder fitted with a betaJET VERSO thermal inkjet coder. PrintSafe Technical Manager, Colin Hogg, explains the choice of printer: "Thermal Inkjet is a user-friendly print technology that is ideal for customers like Quattro. It is practically maintenance free and very easy to swap over to a new ink cartridge. Like continuous inkjet, it is a non-contact print method so the sleeve feeder can run at high speeds without compromising print quality."
PrintSafe trained three of Quattro's operators on the feeder and thermal inkjet to cover all shifts. The company produces sleeves the day before production. Print messages are loaded ahead of time for the operators to select when ready to print. Password protection ensures that print messages cannot be changed accidentally. A counter on the FORMAXX limits the quantity of sleeves printed to a pre-determined number – avoiding any wastage.
Constantine says: "The sleeve feeder and thermal inkjet are excellent. With our current numbers, we are only using a fraction of its potential and it gives us plenty of capacity for expanding production. PrintSafe have understood our requirements and have been really responsive and happy to help when we've asked for assistance."