Considering Replacing or Upgrading your Continuous Inkjet (CIJ) Printers? Here's How We'll Help.
You're frustrated by your current CIJ printers. But moving suppliers is a detailed decision. Here's how we'll help you quickly get the information you need.
Your questions answered over the phone
Get an outline quote straightaway
Get print samples to check adhesion and quality
Engineer site visit or demo to iron out the details
Try free for 30 days
We sell alphaJET continuous inkjet printers, designed and made in Germany by Koenig  & Bauer Coding. They're well-built, simple to maintain and straightforward to use. You can dig into the details here.
Get a quote straightaway
Straight off, we will help you answer these two questions:
Can your printer do what I need, easily?
What will it cost?
It's not all about price, but you don't want to wait weeks for a quote. We're here to answer any questions you have. We'll also run through a list of questions with you so that we can fully understand what you need – what you already have in place and anything you want to change about your setup.
After this first conversation, we'll send you an outline quote for the right printer. Normally within a day or two. Further down the line, we might need to look at additional bracketry, shaft encoders or product sensors, but this gives you a good starting point.
Check print quality and ink suitability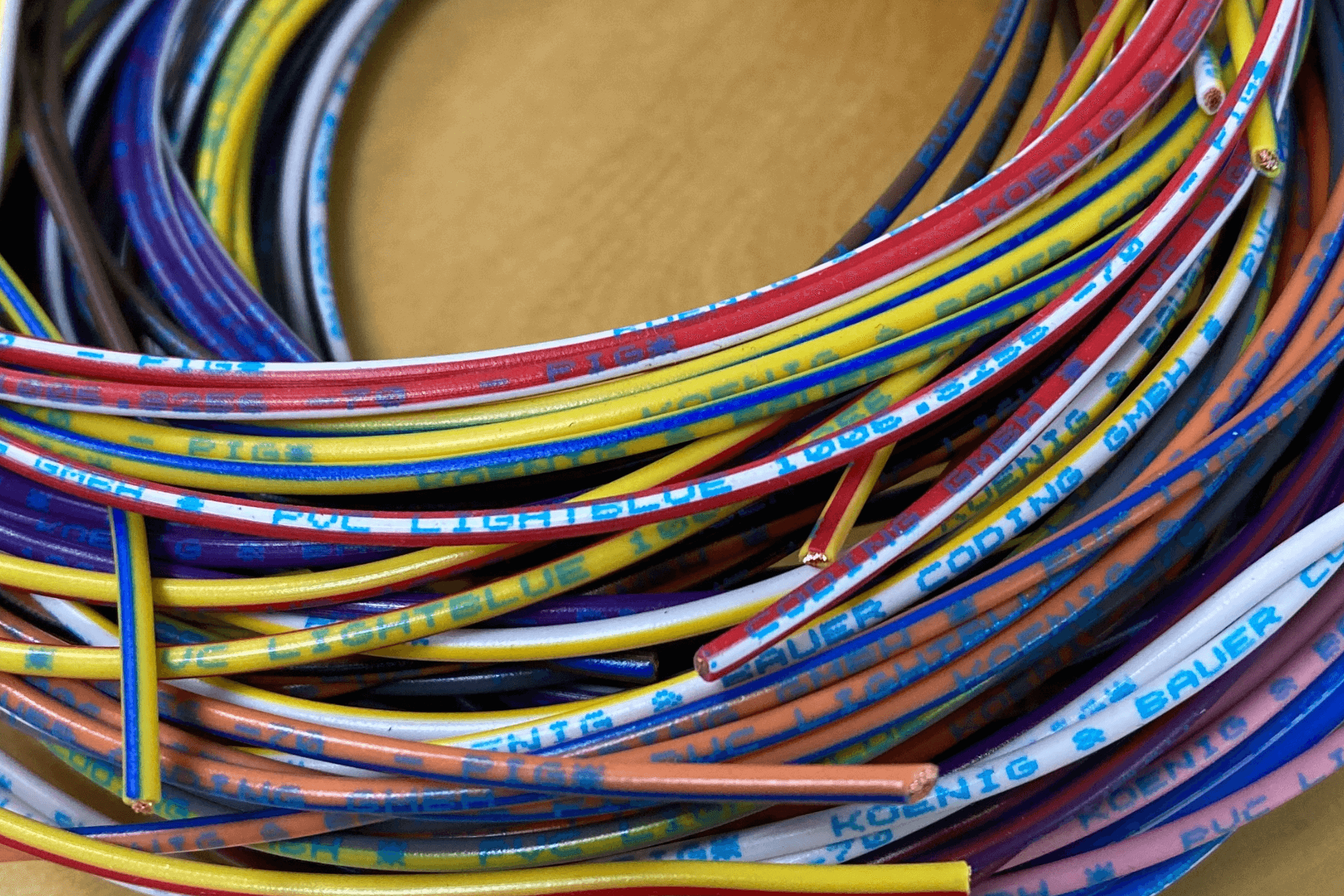 The good news is that if you're already using CIJ, you can be reaonsably confident that our printers and inks will be a good match for your product. We will still do test prints to check you are happy with the print quality and ink characteristics. This is particularly important if you need specialist ink or your products go through any special processes.
Drill into details with a demo machine
We'll bring a printer to your factory so that you and your team can have a good look under the cover. You can get a feel for the operating menu, build quality and maintenance ease.
This is a good time for our installation engineer to confirm how the printer would integrate into your production setup. We'll talk to you about what works now and what you want to change. It's useful to look at details such as printer location, what we can reuse or modify from your existing setup, how the print is triggered, your line speed, product pitch and other specifics.
If a factory visit doesn't fit with your production schedule, we can do a 'WhatsApp Walk Through' as an alternative. We can talk you through the printer and answer your questions. If you can take a phone to your production line, you can walk us through your main requirements.
Need a bit longer? You can keep a demo unit at no cost for 30 days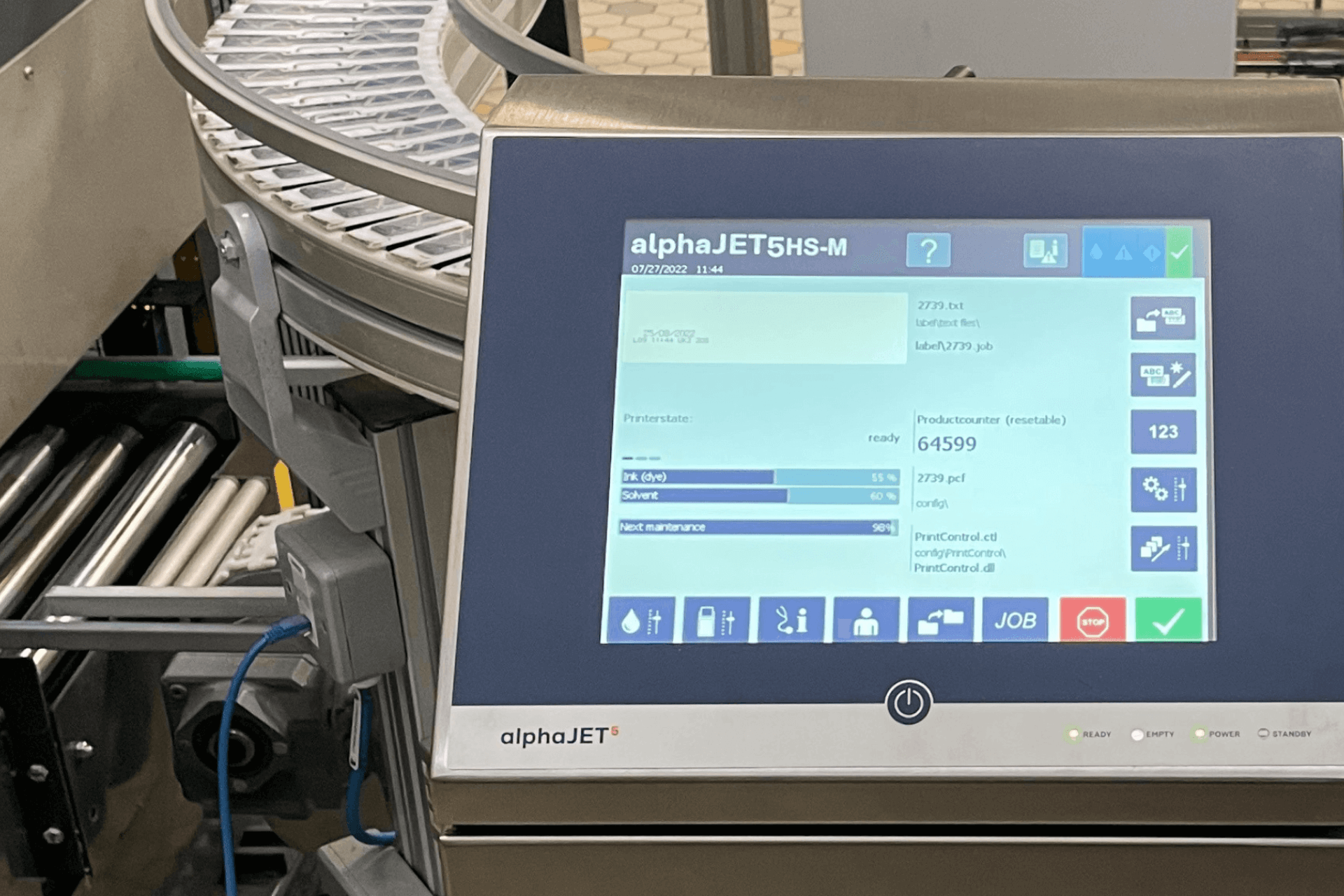 If you want to put the printer, and us, through its paces, we'd be happy to set you up with a trial machine.  Your operators can try out the simple icon-based menu system. Your maintenance team can test the ease of start-up, shutdown and ongoing maintenance. If you have any technical questions during the trial, you can talk to an engineer through our free help desk. We'll also book in a site visit or video call to give you and your team the opportunity to ask more detailed questions.
Need something now? Rent a machine and get money back if you buy later on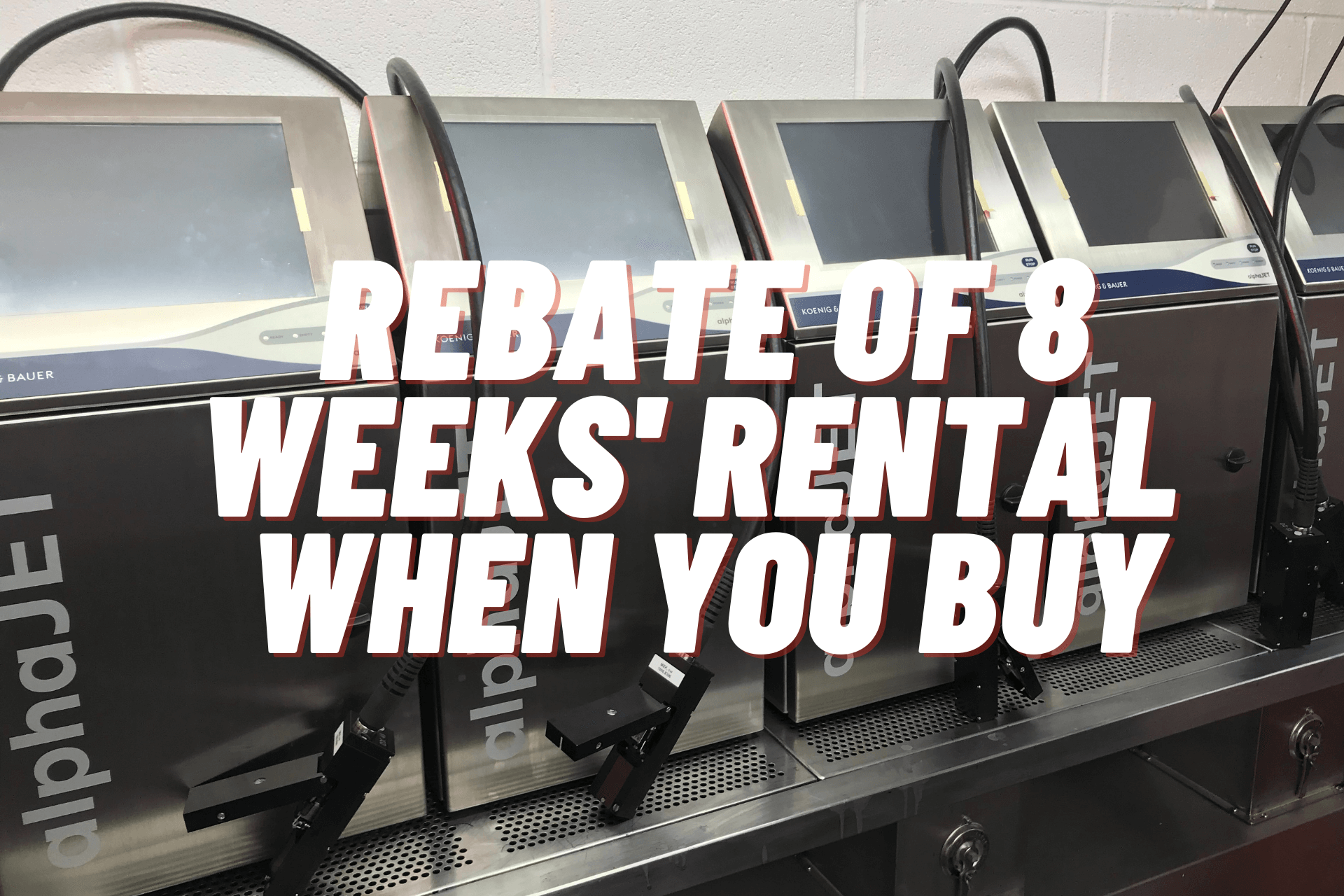 You can rent a CIJ printer for as little as 4 weeks and for as long as you need. We can get something installed quickly for you. We'll also refund up to 8 weeks' rental charges if you go on to purchase a machine from us. You can get something in now and then take the time you need to make a final decision, without losing money.
We can supply black ink and coloured ink printers. All our rental printers have modern touchscreen menus and come with everything you need to put them on your conveyor or production machinery.
Ready to get started?
You can call our sales team on 01962 761761. Or if you'd rather we call you, send the team a note via our contact form.