For pharmaceutical and medical device coding, you need print quality, accuracy and reliability. PrintSafe can help you with machinery for 'off-line' coding for intermittent production and hand packing lines.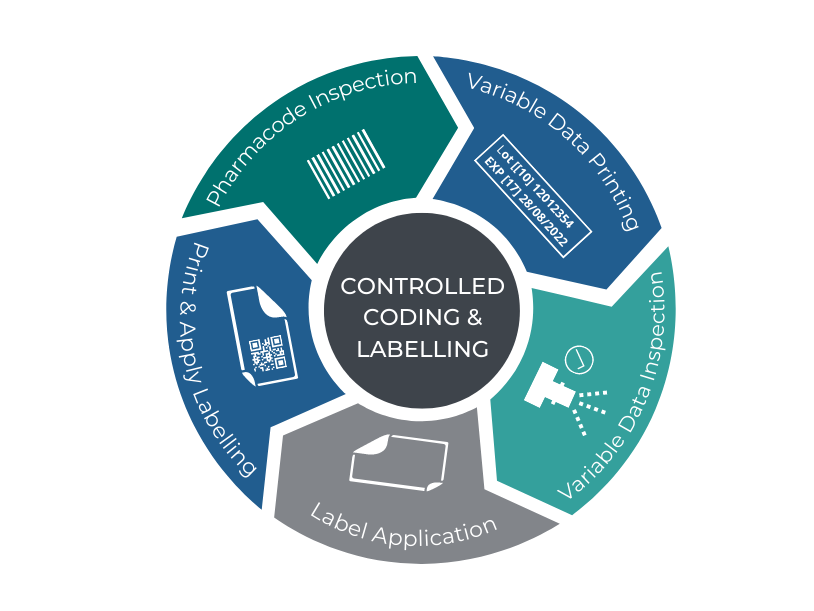 The udaFORMAXX offline carton coding machine gives you a cost-efficient way to print and inspect alphanumeric text and bar codes or 2D codes on flat form packaging not handled on a fully automated line. The machine is designed to feed folding cartons, folded leaflets and single sheets/inserts for coding, labelling or print and apply. What's more, its modular design means that it can be adapted easily to scale from a simple coding or labelling system to a full coding and OCR/OCV system.

Code and inspect flat form packs
Adjusts for different carton sizes
Your choice of printer
Add a vision system for code inspection
Print expiry date, lot code and GTIN
Print bar codes and datamatrix codes
Controlled Feeding of Cartons, Inserts and PILs
The udaFORMAXX feeds your pack singly from a stack for counting, coding and/or labelling. With simple manual adjustments, you can set the machine up to accommodate different pack sizes.  There is a display screen on the udaFORMAXX that shows the number of packs that have been processed, so you can also use the machine as a simple counting system. With the integrated reject system, you also see a count of 'Total', 'Good' and 'Reject'.
Print Human-Readable and Machine-Readable Codes
The udaFORMAXX's modular design means you can choose your preferred printer for alphanumeric, barcode or Datamatrix code printing. This would normally be a thermal inkjet printer for pharmaceutical and medical device coding projects. As an example, with a single head thermal inkjet, you would be able to print a 2D code, GTIN, Lot code and Expiry. We have supplied our machines with Wolke, ICE, Domino and Markem-Imaje printers, as well as with our own Koenig & Bauer equivalents.
Inspect Pre-Printed Information
The udaFORMAXX gives you the option to add a vision system to check pre-printed information, such as a pharmacode,to ensure that the cartons, cards or leaflets are for the correct product or batch. With an additional camera, you can also check or verify variable data. To integrate the vision system, we can work with your approved supplier, or with one of our vision partners.
Inspect and Verify Variable Data Codes
With a vision and fail to safety reject system, you can reliably inspect printed codes – to check print presence, print quality or for full verification – and remove any wrongly coded packs from production. You can also set the consecutive number of fails after which the machine will stop. With a suitable vision and lighting system, you can upgrade to full verification of machine-readable codes – from simple barcodes to a GS1 DataBar, 2D Datamatrix or QR code.
Controlled Carton Labelling
Another benefit of the udaFORMAXX's modular design, is the ability to integrate a labeller. We can fit a standard label applicator for applying pre-printed labels, or you can specify a 'print and apply' labeller for variable data printing.
Project Process
From consultation through to onsite installation and Site Acceptance, our structured approach ensures a compliant off-line carton coding system that solves your coding and inspection requirements. We work closely with 3rd party suppliers and with your own project and quality teams to deliver a system that meets agreed specifications.