Which udaFORMAXX Model Should you Choose?
In conjunction with a date and batch code printer the udaFORMAXX, known as an offline carton feeder, gives you a controlled way to print variable data on different types of flatform pack: folding cartons; crash lock cartons; sleeves; insert or backing cards; pouches; leaflets. You can also use a udaFORMAXX to count packs or to check pre-printed and variable data with an integrated vision system. There are two models available: the udaFORMAXX 'i' shown below and the udaFORMAXX 'c'.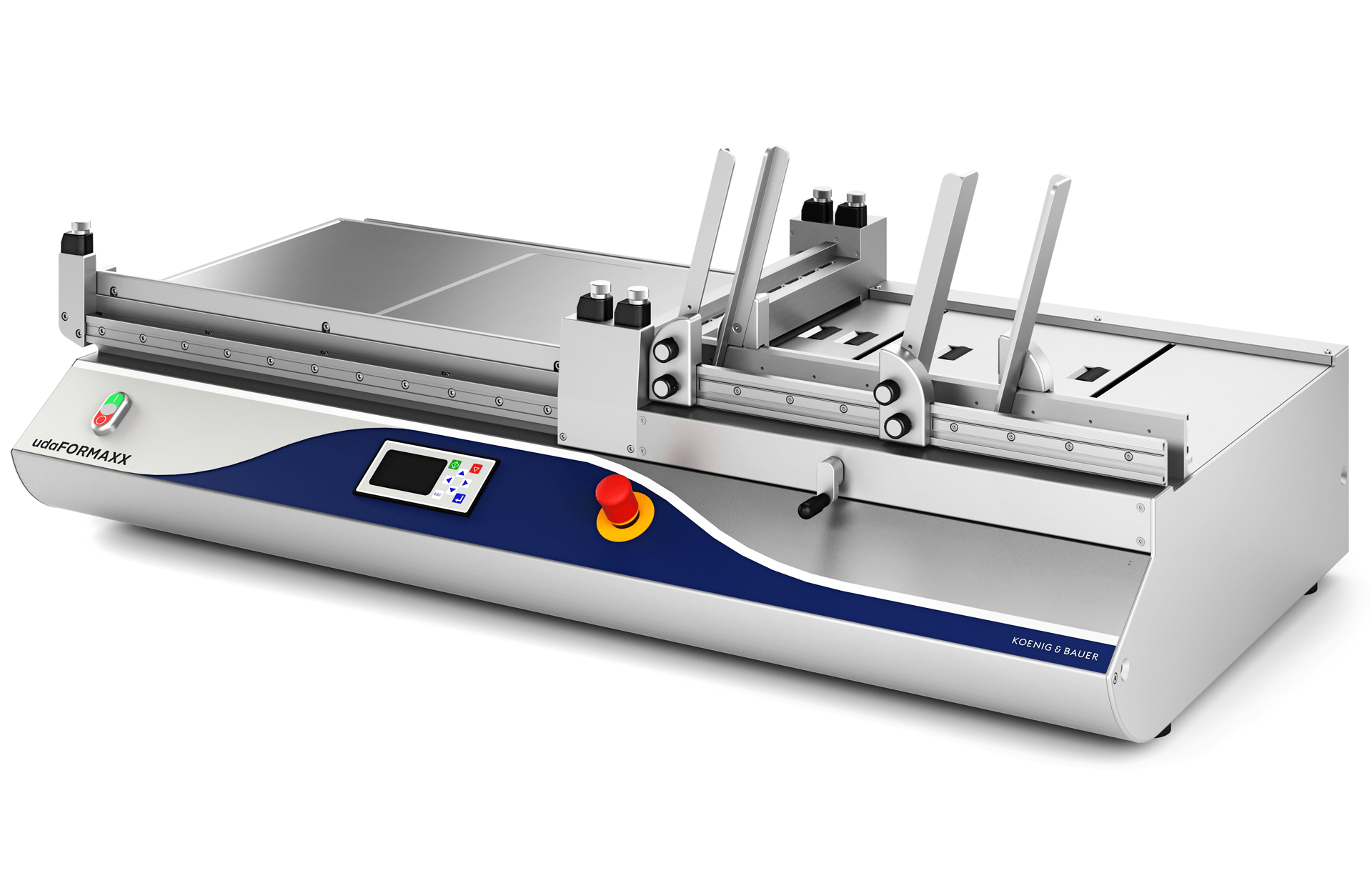 Over the last 12 years, we have installed hundreds of udaFORMAXX carton feeding and coding systems at manufacturing sites throughout the UK. These are a mix of the udaFORMAXX 'i' which grips the side of flat-form packs to transport them underneath a printer or label applicator, and the udaFORMAXX 'c' which transports packs centrally on a wide, conveyor-style belt.
In the following video, you can see the two different mechanisms. In this example, the udaFORMAXX 'c' has a thermal inkjet printer, and the udaFORMAXX 'i' a thermal transfer printer.
'c' and 'i' stand for 'continuous' and 'intermittent' – referring to the fact that the 'continuous' machine moves packs underneath the print head continuously, whereas the 'intermittent' machine gives you the option to stop the pack momentarily, should you need, for thermal transfer or hot foil printing which rely on contact with the pack.
So, why the two different models? Which one is best for which packs?
Tried and Trusted
Koenig & Bauer Coding GmbH (then called KBA-Metronic) launched the udaFORMAXX 'i' carton feeder in 2010 as an updated replacement for the popular 'Metronic UDA 150S Feeder'.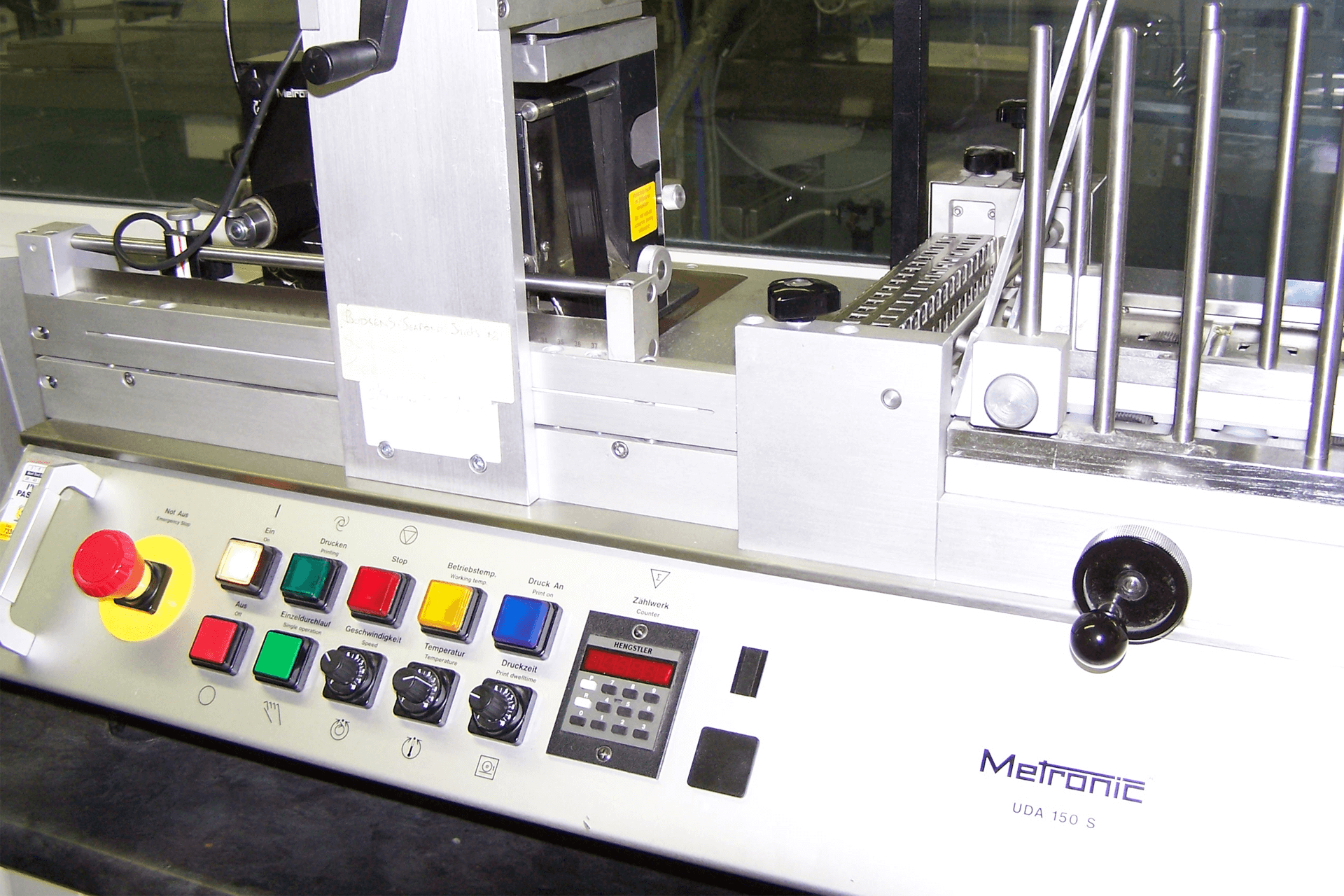 The newer model feeder works on the same principle as its predecessor, using a combination of rollers (with one-way bearings) and twin belts to separate and feed packs underneath an integrated print head. In the 'good old days' of the UDA 150S, this was often a hot foil coder – today it is more likely to be a continuous or thermal inkjet printer.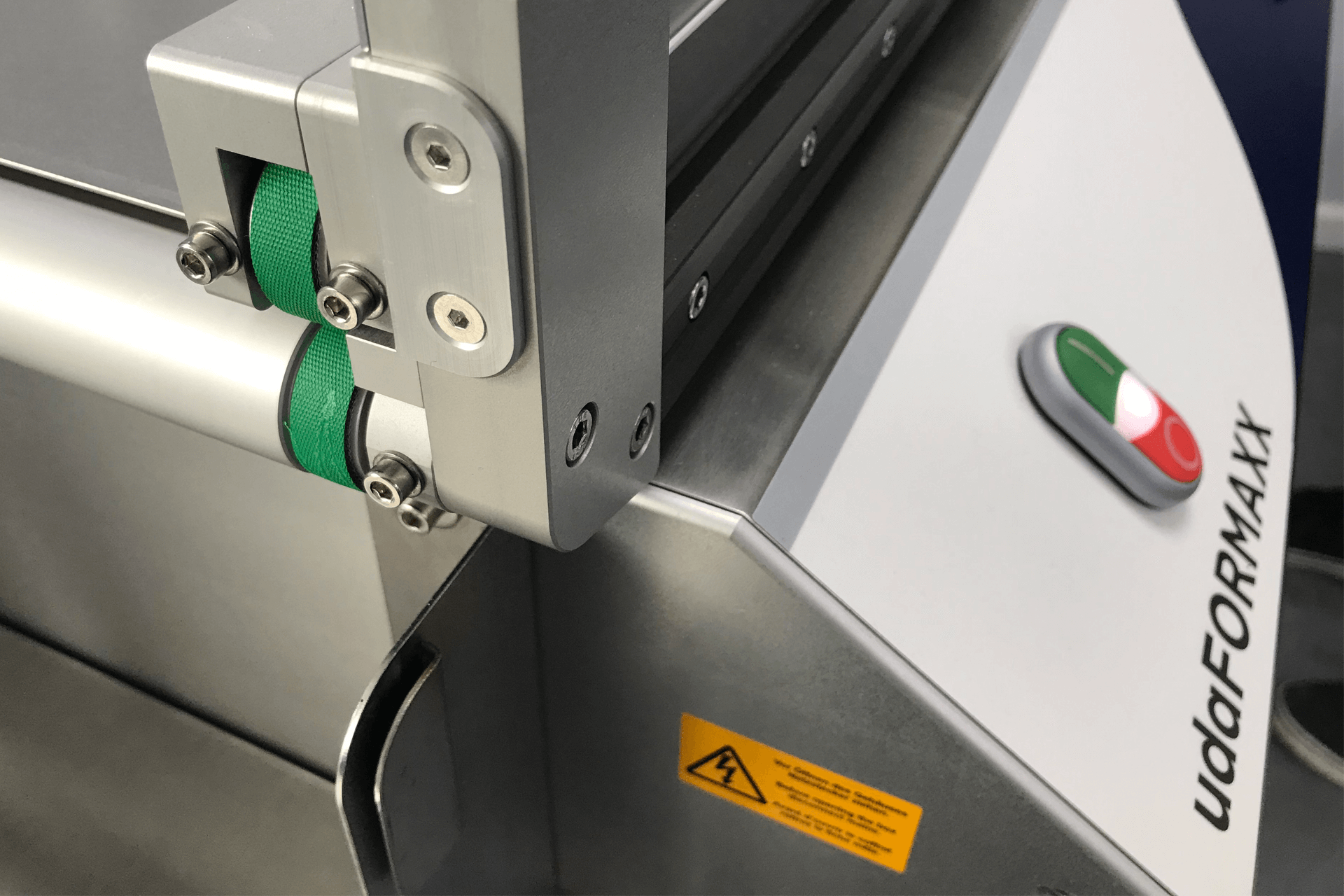 Access all Areas
In 2012, Koenig & Bauer Coding launched the udaFORMAXX 'c' with its conveyor-style belt. This was designed for use in pharmaceutical applications, in conjunction with a vision system. With central feeding, there is no hidden area. This means that companies can print and 'read' variable data anywhere on the pack.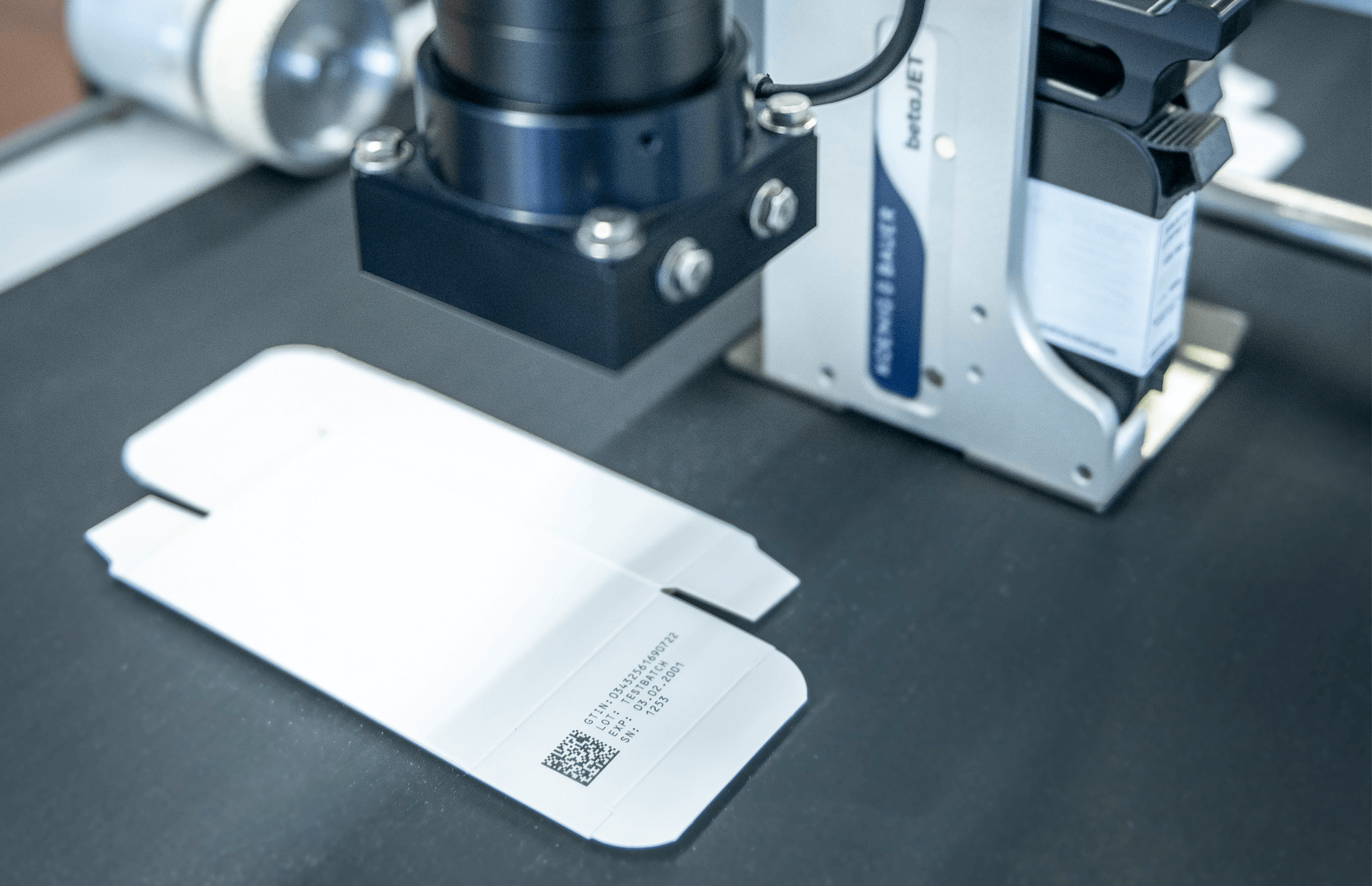 With very few exceptions, we specify the udaFORMAXX 'c' for pharmaceutical projects – often with a vision and reject system for accepting or rejecting coded packs. We would also normally fit this with a thermal inkjet printer.

For other manufacturers (food, cosmetics, contract manufacturing or packing for example), we look at which feeding mechanism gives the best speed, throughput and accuracy for a given pack shape. Our recommendation might also depend on the print requirement; for example, if the customer needs to print a high-resolution barcode or large amount of information, such as ingredients, we might recommend a thermal transfer printer on a udaFORMAXX 'i'.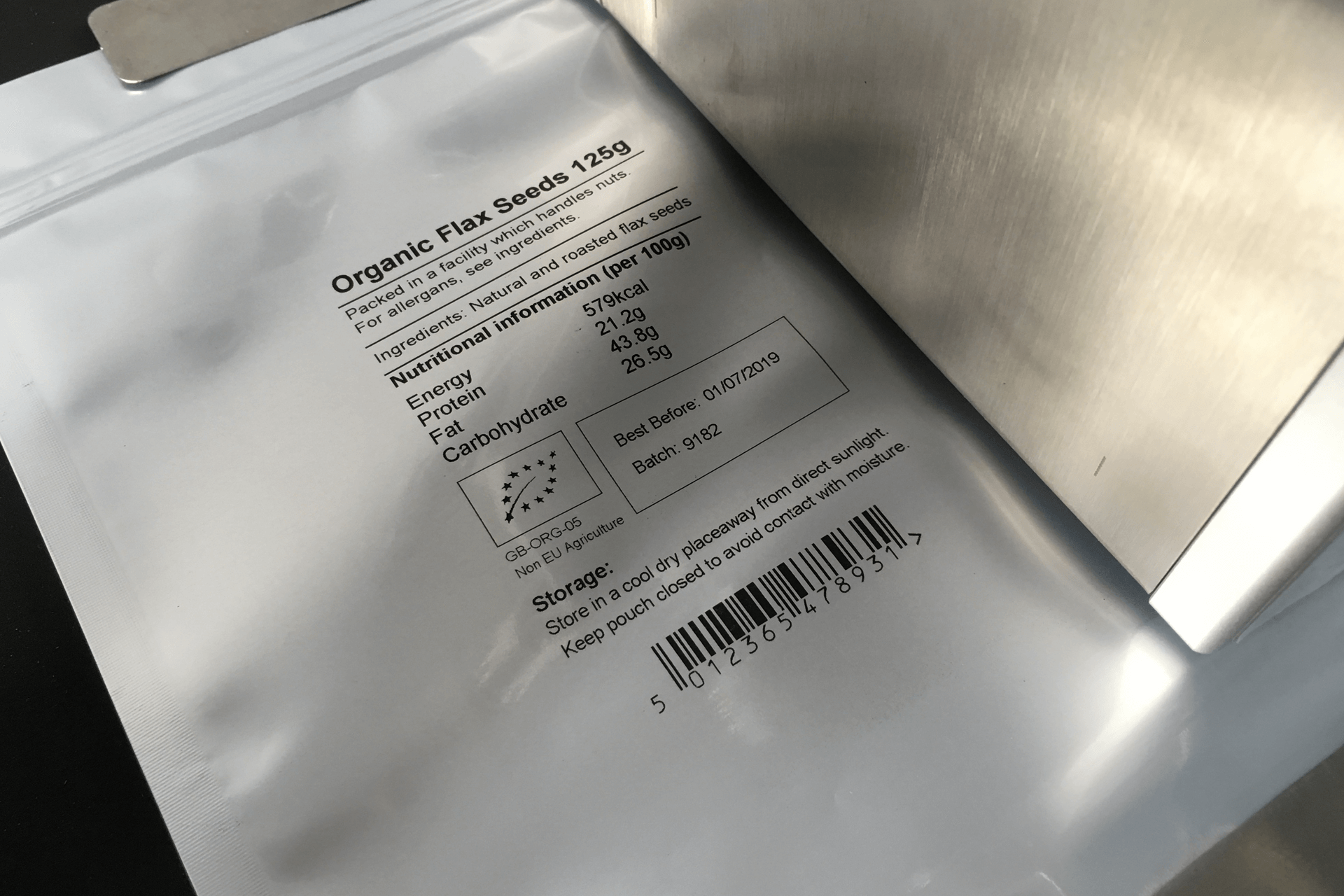 Always Best to Test
A key part of our sales process is to evaluate packs on the two different feeder models. We ask customers to send us a good quantity of each packaging variant so that we can make sure that they feed through successfully and remain stable for accurate printing.
There are some limitations on pack size, depending on which model of feeder but the main difference will be how the pack suits the different separation and feeding methods.
Which is the right one for you? Send us your packs and we will let you know.
For more information on the udaFORMAXX feeding systems, go to: printsafe.co.uk/products/sleeve-carton-feeders/