Continuous Inkjet Codes for Extreme Conditions
Inkjet Coding on Rubber Profiles
Dätwyler sealing technologies produces around 40,000 km of rubber profiles each year for civil engineering and industrial customers.  The company uses alphaJET industrial continuous inkjet printers from Koening & Bauer Coding to mark manufactured profiles for product traceability. The printed codes need to withstand the same harsh conditions as the products themselves, remaining in place for many years.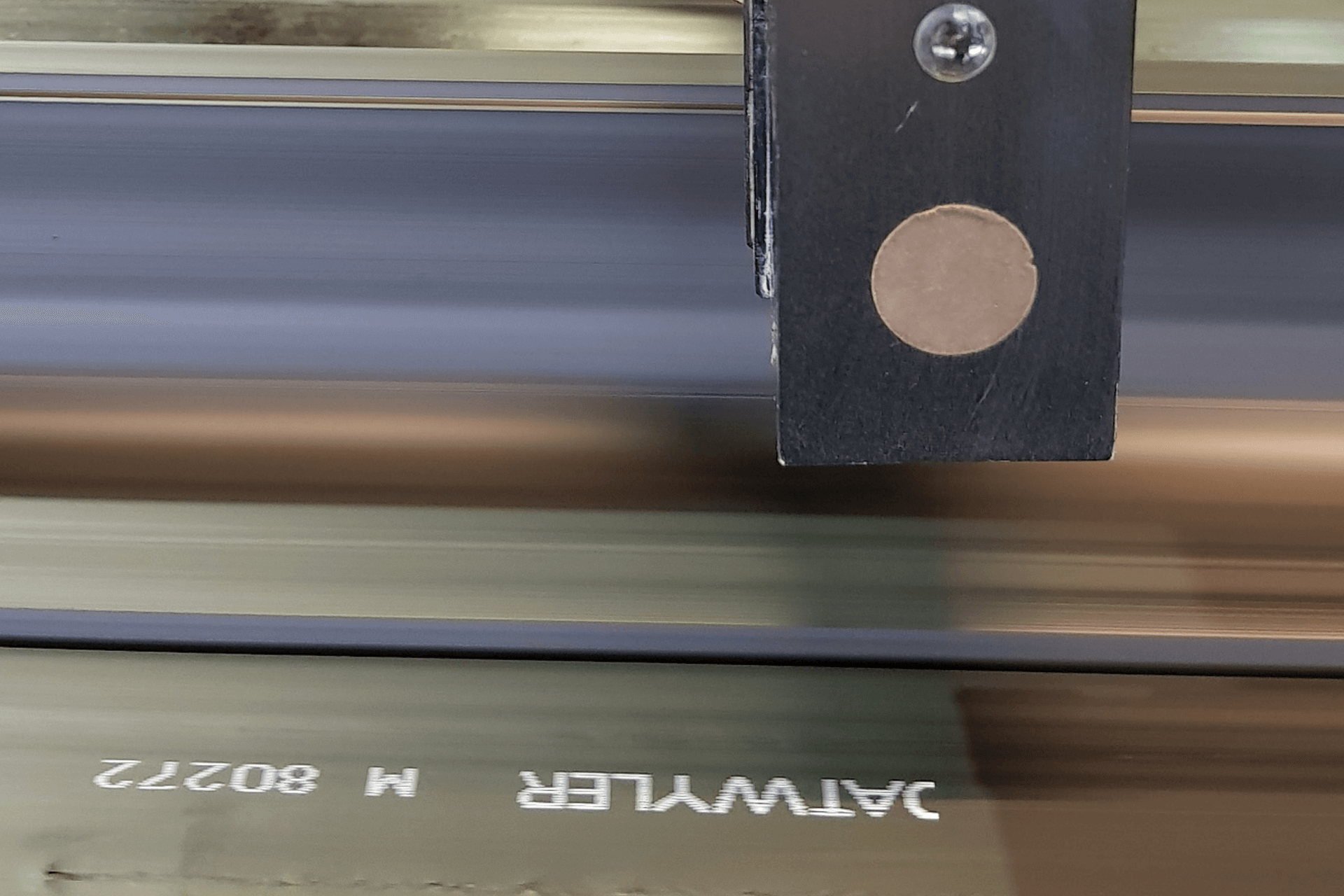 As the world's leading supplier of sealing solutions, we are in constant dialogue with our customers to develop simple cost-effective, but at the same time high-quality, products. And that is what we also expect from our suppliers.

Elke Eisenträger
Dätwyler Sealing Technologies

Guaranteed Traceability
A forward-thinking business with high quality ambitions, Dätwyler retains a high proportion of in-house manufacturing and calls on decades of experience in the field of extrusions. Its 180 plus employees produce profiles for railway track superstructures, seals for concrete tunnels and jackets for off-shore wind farm cables – as well as many other customer-specific sealing requirements.
Where customers stipulate it, Dätwyler marks profiles to guarantee later product traceability. Before installing the alphaJET printers, the company used printers from different manufacturers. These were prone to faults and needed a lot of print head cleaning to keep them running. Differences in operation from one printer to the next led to operator errors.
Standardisation Boosts Efficiency
Dätwyler carried out a programme of replacement of the old printers with alphaJET inkjets. Standardisation has reduced operator error and improved production efficiency. The production team can deploy printers on different production lines and all of the printers use the same inks and solvents. The standard MEK-based ink used by Dätwyler withstands even the challenges associated with underwater cables
The simple touchscreen menu means that, after training, operators can easily change text and logos, even during production.
With maintenance contracts that include regular machine inspections, Dätwyler is safeguarding production capabilities and maximising the operating life of its alphaJET inkjets. The next step for Dätwyler is to implement code-M software for production networking and even simpler centralised operation and monitoring.