Date Coding Equipment Rental. How Can Renting an Off-line Carton Feeder Save Cost? What Do You Need to Consider?
It's the time of year when we start taking bookings for Christmas rental of our Off-line Sleeve & Carton Feeders as manufacturers, particularly food manufacturers, ramp up for what is often their busiest production period. What exactly is an off-line system? How can it save you cost?
How does an off-line system work? Would it be suitable for your products?
An off-line system is a good half-way house between manual coding or labelling and fully automated inline coding. You would typically use an off-line sleeve and carton feeder for printing expiry dates and batch information on food sleeves (think pigs in blankets or trays of canapés) or on folding cartons and boxes.
Packs need to be in their flat form – so before they are filled. The feeder itself moves the pack from a stack placed in the infeed by the operator, carries it underneath the integrated printer and deposits it into the outfeed ready for packing.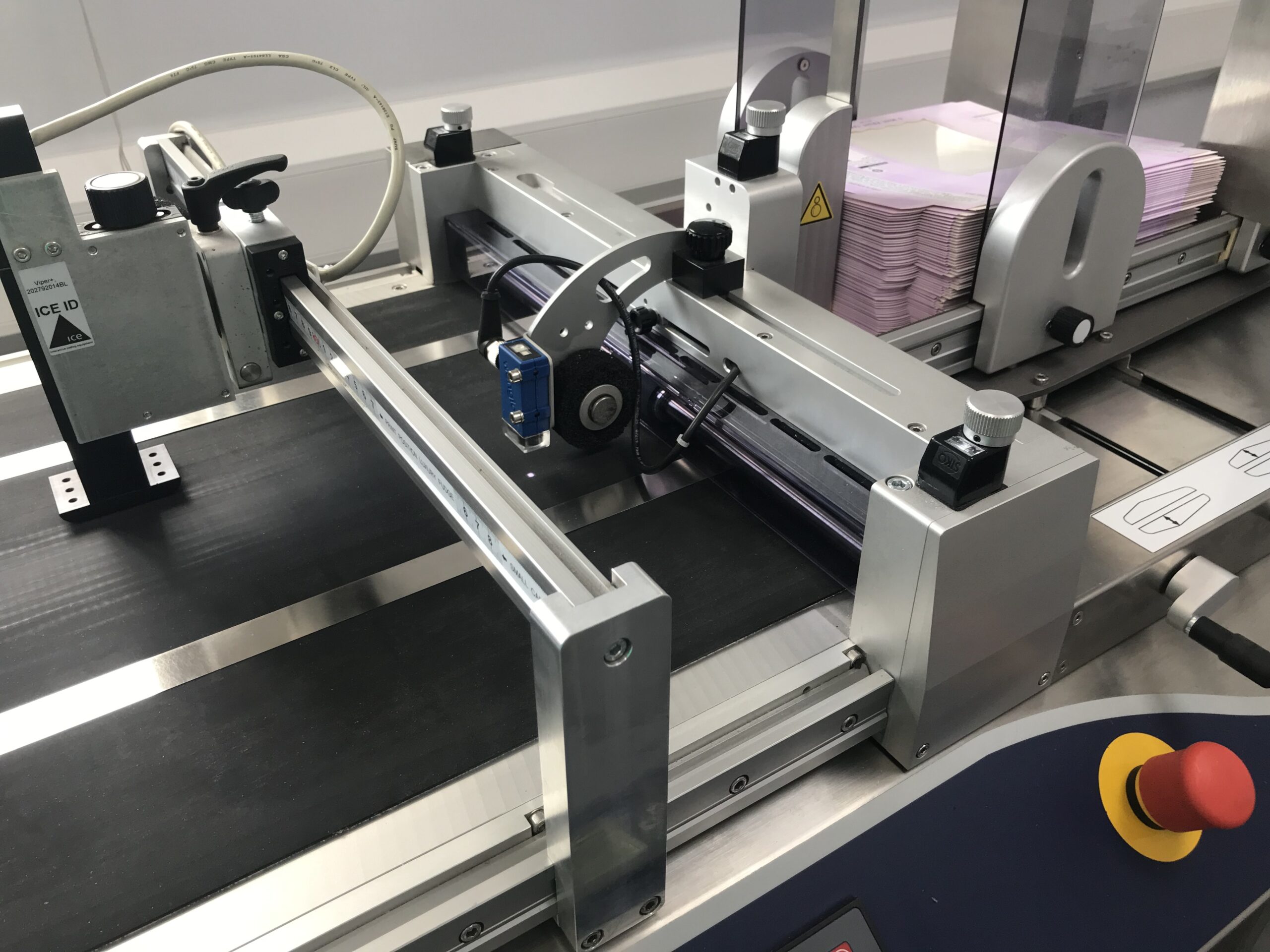 The machine is modular, so we can add different types of printer. Most of our rental systems are fitted with either an ICE thermal inkjet cartridge-based printer or ICE thermal transfer ribbon-based printer. We tend to fit the ICE printers because they are very commonly used by UK manufacturers and often already familiar to operators.
In some instances, a continuous inkjet printer might be more suitable – in which case we can supply a feeder with one our alphaJET continuous inkjets.
This video below provides a good overview of how the udaFORMAXX carton feeder works.
Will renting a sleeve and carton feeder save you cost?
The answer comes down to your production volumes and the alternatives available to you. If you are replacing hand stickering with a printed code, you can save both label and labour costs. Although you would still need to allow for the print costs, but these would normally be a lot lower.
A typical throughput on the udaFORMAXX would be around 200 packs per minute. Assuming you wanted to code 20,000 packs per day, this would take you just a couple of hours. You will still need an operator to load and empty the machine. Exact print cost will depend on several factors including ink type, message length, font size and resolution. However, as a ballpark, a simple expiry date printed using a thermal inkjet printer might be in the region of £1 per 20,000 prints.
What's especially useful with the udaFORMAXX is that you can adjust the guides and the print head position very easily for different pack sizes. This means you can code different products and pack sizes on the one machine. You will also get accurate print placement – so no codes or labels in the wrong place or slightly askew.
What else do you need to consider?
The udaFORMAXX and thermal inkjet coder combination is very easy to use but it is important to follow key steps when using it. We provide operator training when we install our rental machines. We run through how to load and empty the machine, how to adjust it for different packs and how to load and edit print messages. Most customers make sure all the operators who might use the machine are available for the training. Another option is to have a 'machine champion' who can train other operators as needed.
During the training, we cover basic troubleshooting but, if you do run into any problems, our free technical help desk is your first port of call. We resolve most issues over the phone but occasionally we need to send an engineer out to site. This is all covered in the rental charge.
Before we install the machine, we check that your packs will feed well and that you get good print quality. We will ask you to send sample packs so that we can do some test feeding and produce a video for you to check that you are happy with the print quality and throughput.
Our minimum rental period is 4 weeks. But in most cases, customers need the machine for longer than that. There is no maximum rental period, but often customers will opt to purchase machinery if they end up needing it for more than a few months – taking advantage of our rebate offer of up to 8 weeks' rental charges.
DMW Logistics, a contract packer, rented and then purchased a udaFORMAXX for coding gift packs. You can click on the link below to download a pdf case study. Or you can read about it here.