New UV-Readable Can Marking Ink Withstands Pasteurisation
Koenig & Bauer Coding has launched a new UV-readable coding ink for can marking applications. The new ink, developed in line with the health & safety guidelines of a major brand, has been shown to withstand the curing process, with no special ink treatment needed.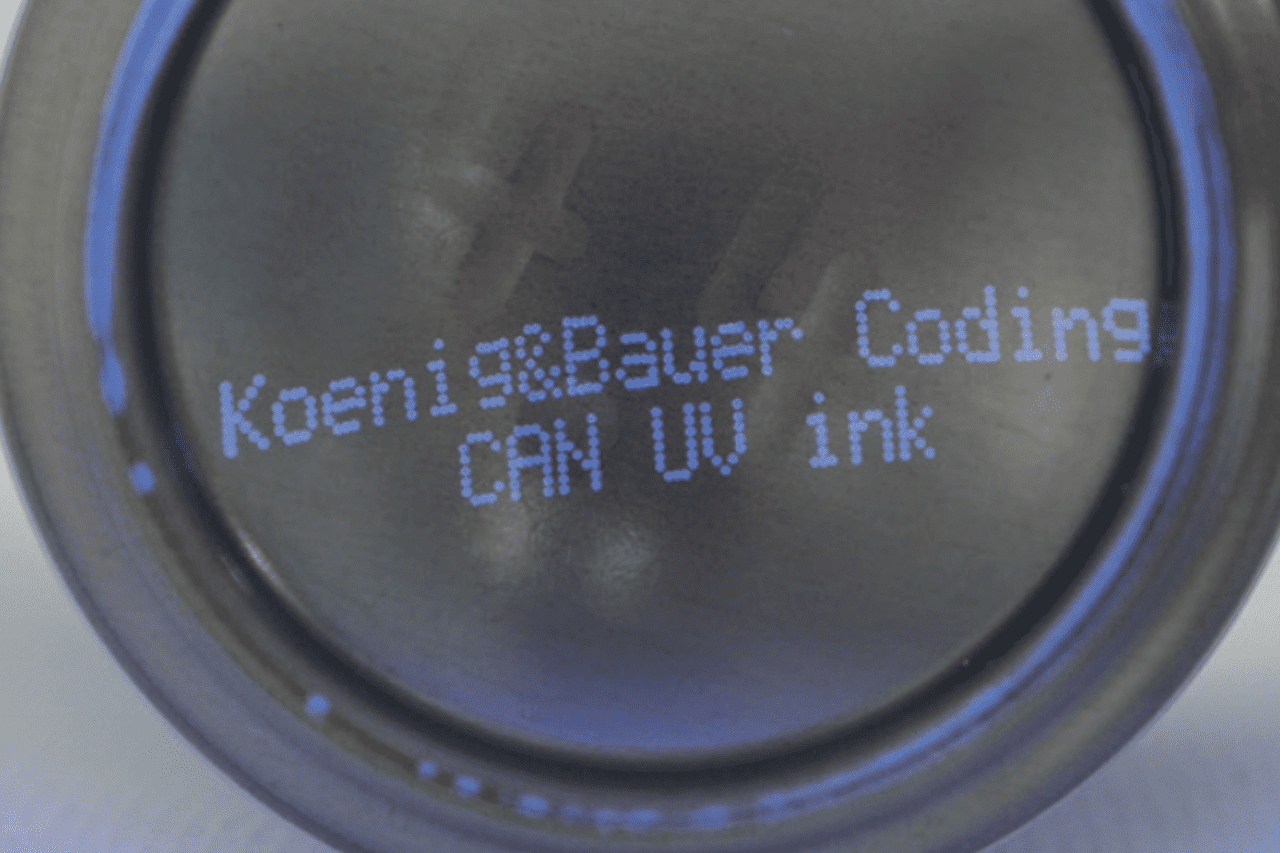 Tests carried out with canned beverage manufacturers showed that the ink faded only minimally after pasteurisation and maintained high UV visibility after months in storage.
Designed for use in alphaJET continuous inkjet printers, the ink and printer combination offers reduced running costs thanks to the alphaJET's solvent recovery system.
For more information, and to request print samples, please contact PrintSafe on 01962 761761. Or you can complete our print sample request form: