Fast start-up. On-screen 'Help'. What else is new in the alphaJET 5?
The alphaJET 5 generation continuous inkjet (CIJ) printers, launched by Koenig & Bauer in 2020, offer new features for ease of use and efficiency. Familiar to customers with an alphaJET evo, pico, tempo or into, the alphaJET 5 printers offer some important advantages.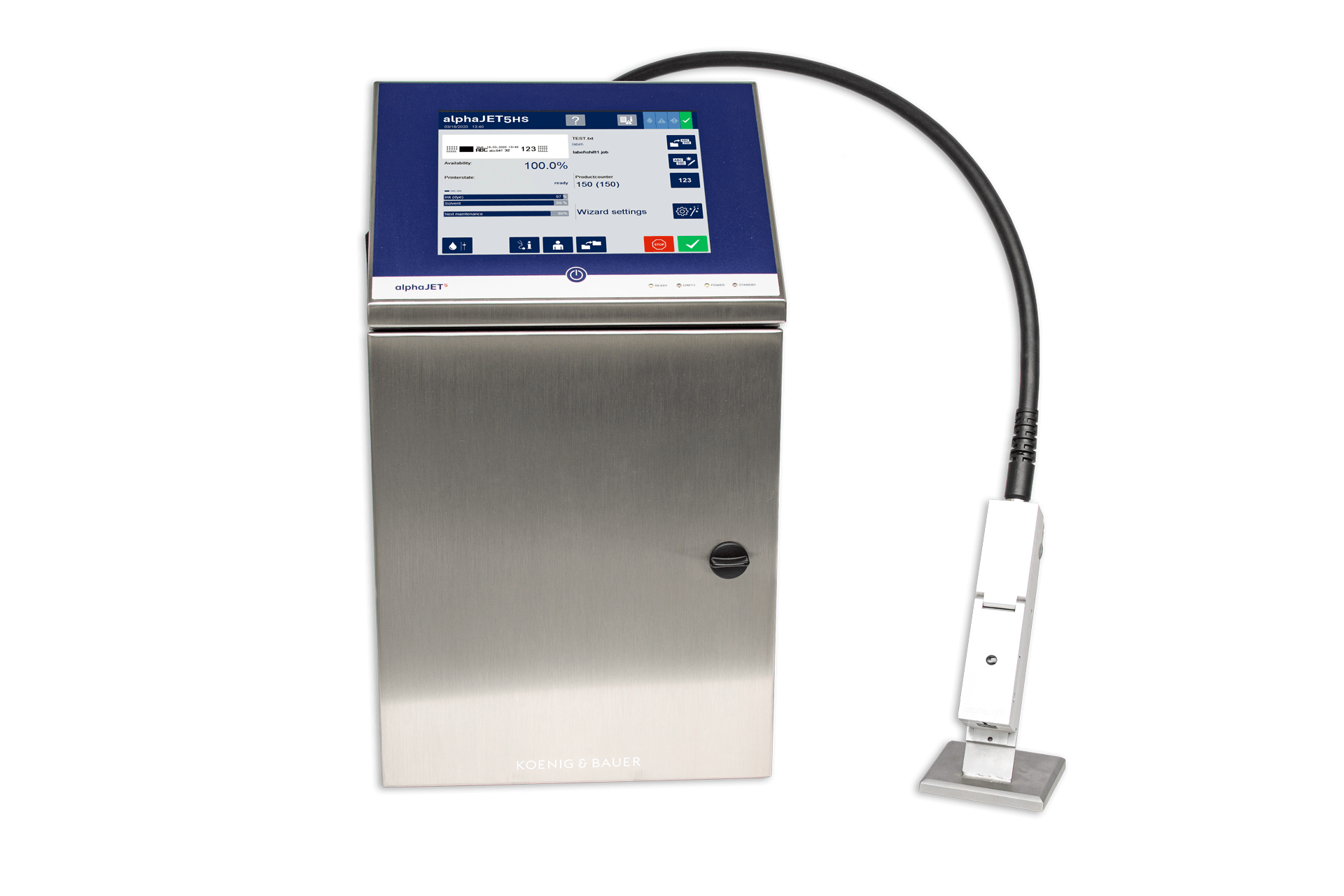 SmartStart technology
This describes a combination of print head improvements for consistent print quality and reliable start-up, even after a prolonged period without use. The automatic nozzle shutter and inbuilt nozzle and gutter cleaning keep the printhead clean, preventing ink from drying out and making start-up super-fast.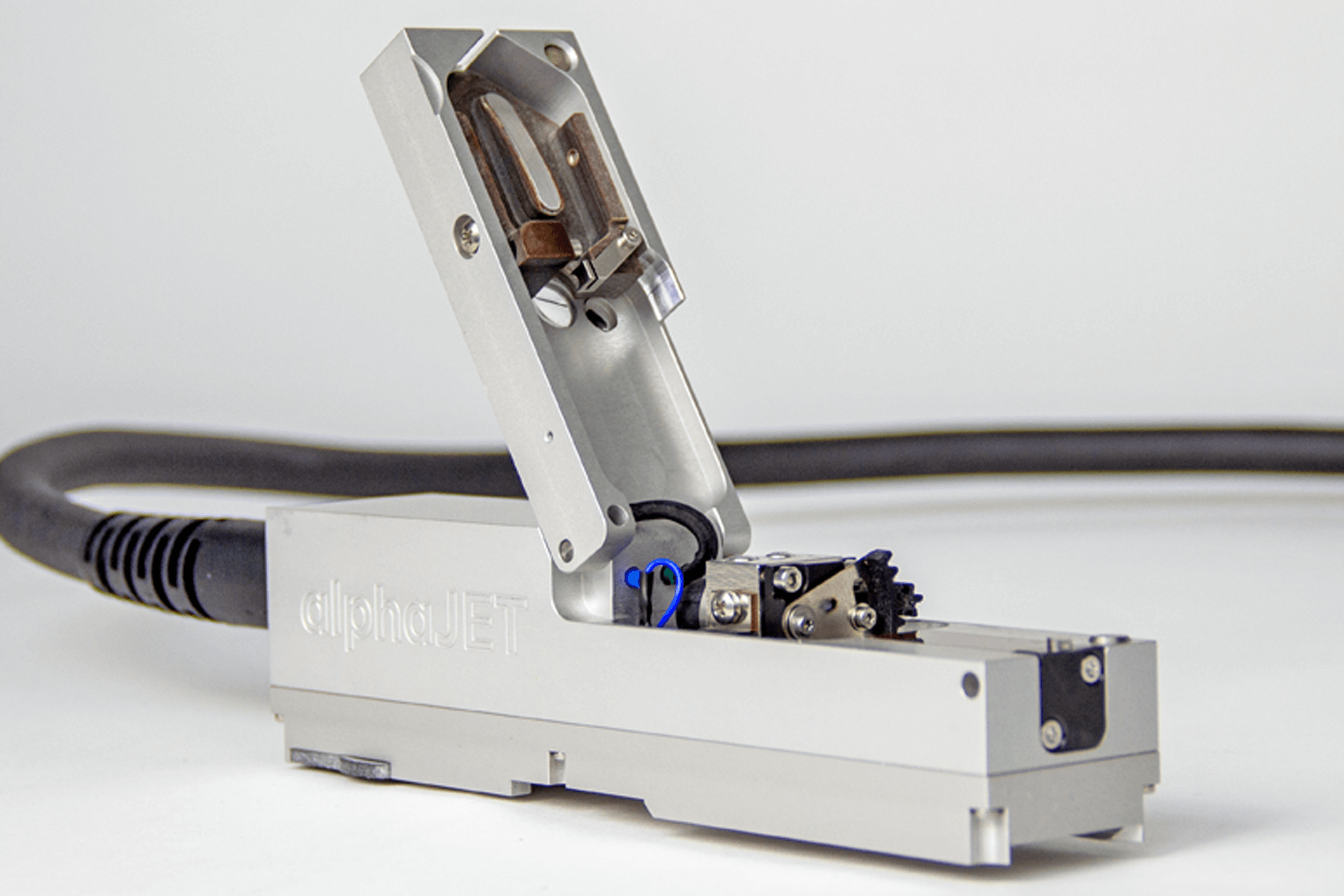 Active Ink Flow technology
With print head heating and automatic adjustment, this gives you a precise and constant ink stream, even in changing environmental conditions.
On-Screen help, wizards and manuals
The colour touchscreen menu, while still familiar, has been updated to include wizards for easy set-up and on-screen help so you no longer need to search around for manuals.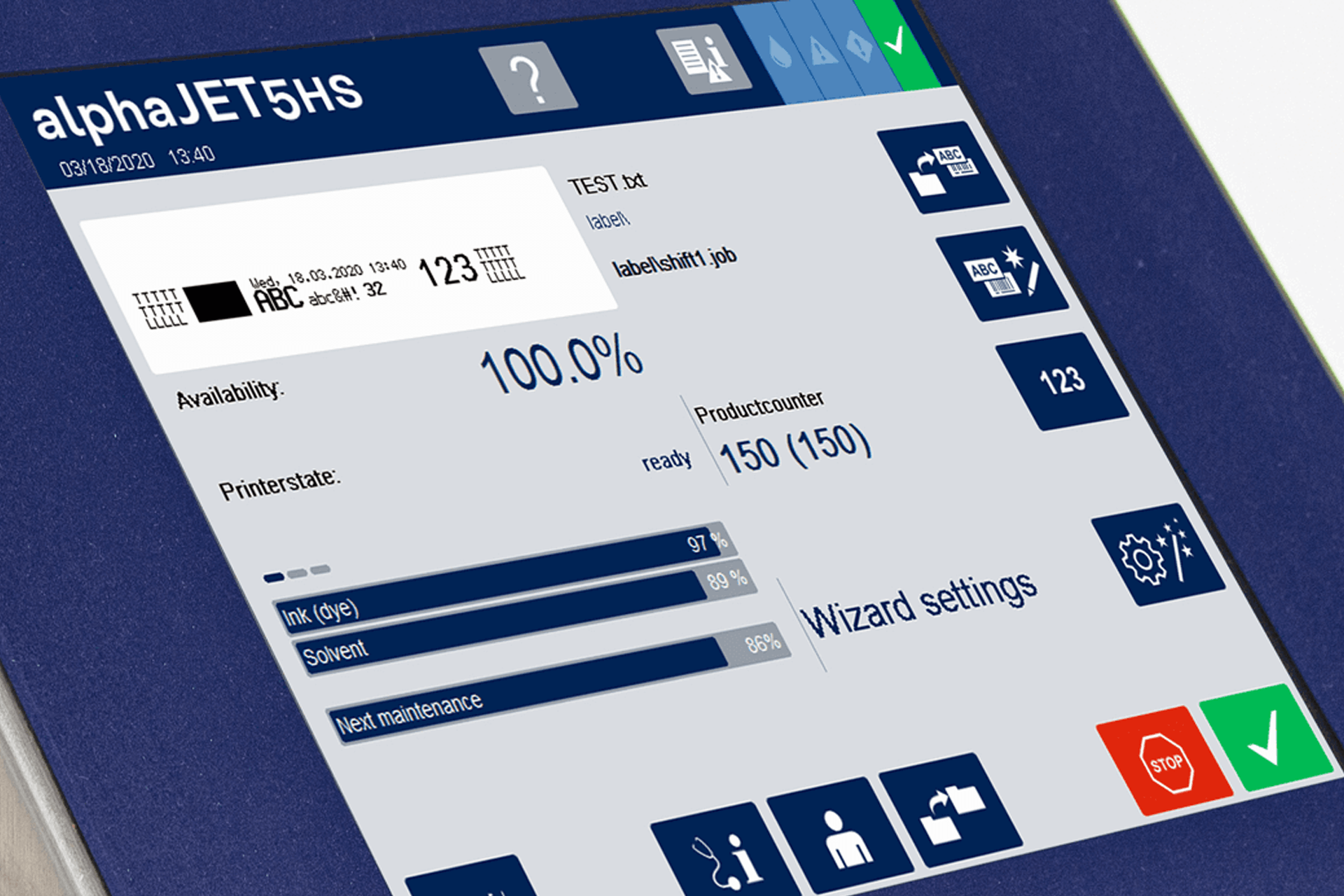 Replacing an older alphaJET?
The machine footprint is the same so you can put your new printers on the same stand or trolley. A special adaptor plate for the new print head means you can put it on your existing quick mount bracket.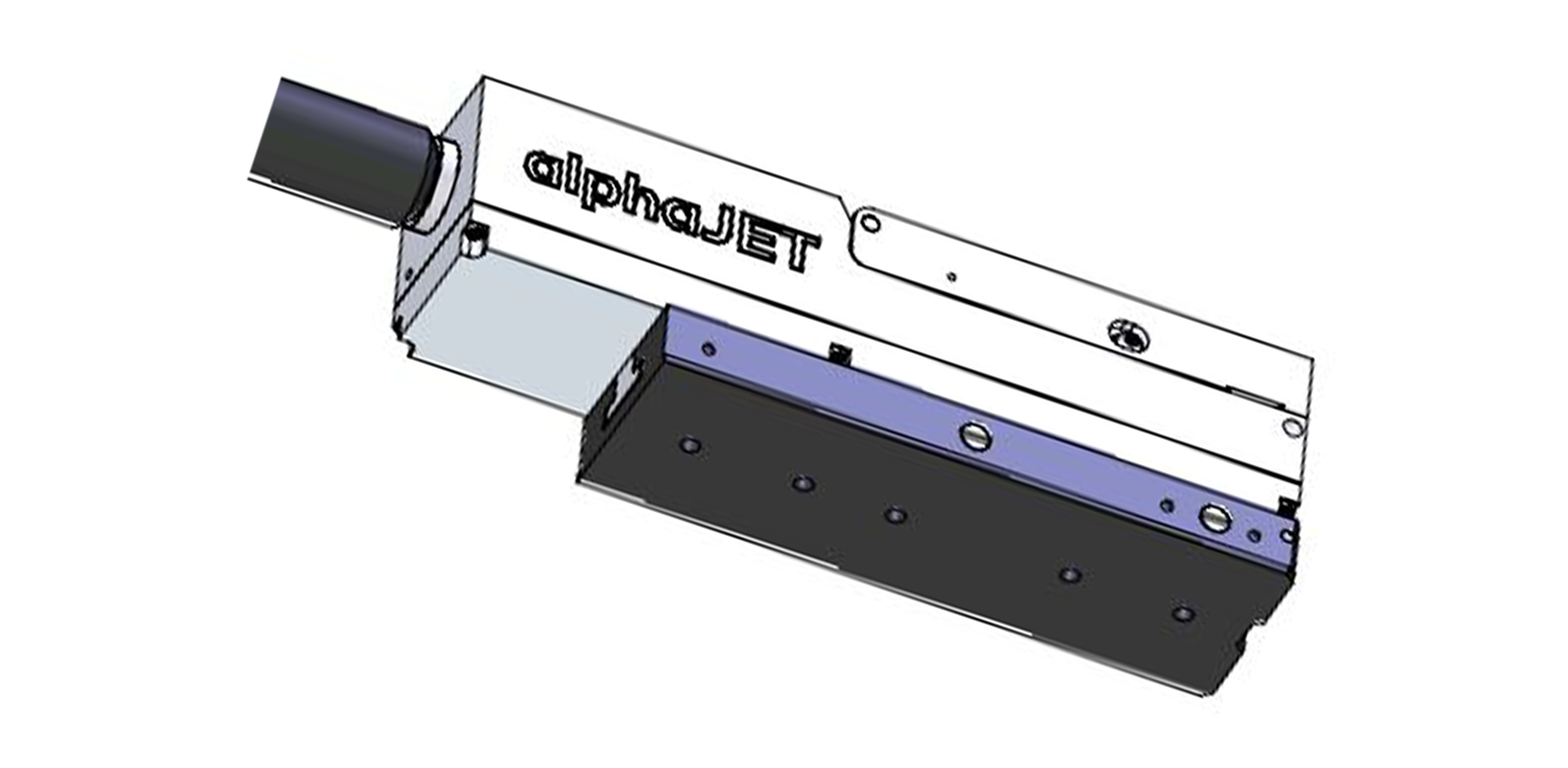 You can find out more about the alphaJET 5 range, including technical specifications HERE.